I am a Google Street View Trusted Independant Photographer and a Google Local Guide. In a years time, I have uploaded a little over 500 photos to Google Maps and Google Street View. These photos have been viewed over 3.5 Million Times. That is a lot of people looking for information and photos of small businesses, restaurants, hotels, stores, etc.  
For an Extreme example - Johnny's Pizza in St. Petersburg had 289,000 people look at the picture of the patio seating area in less than 12 months. That's almost 800 people per day. I don't know of many small businesses that couldn't benefit from an extra few hundred online visitors regularly.   
Your small business cannot afford to let this type of online traffic go unused and untapped. I will come to your business and take professional photos and 360-degree virtual tours. I will also edit them to make sure that they standout from the crowd as people go scrolling by on their phones. You only get a few seconds (if even that) to make an impression so the pictures need to be eye-catching. It doesn't have to cost a lot either.
The services start at only $199.00 depending upon the size and complexity of the business. This is the best money you will spend in a long time. I have always been self-employed and have owned small businesses, so I understand the plight of the small business owner. Due to this understanding,  I may even be willing to work with you on the fee if you have a really good story to tell me.  I am sucker for a great story.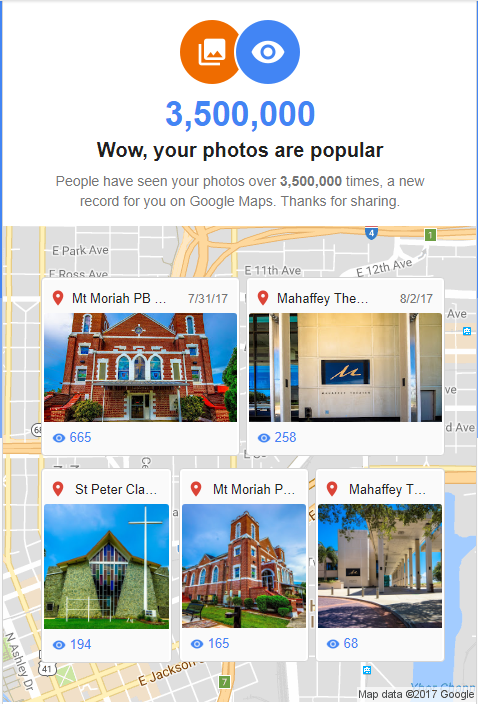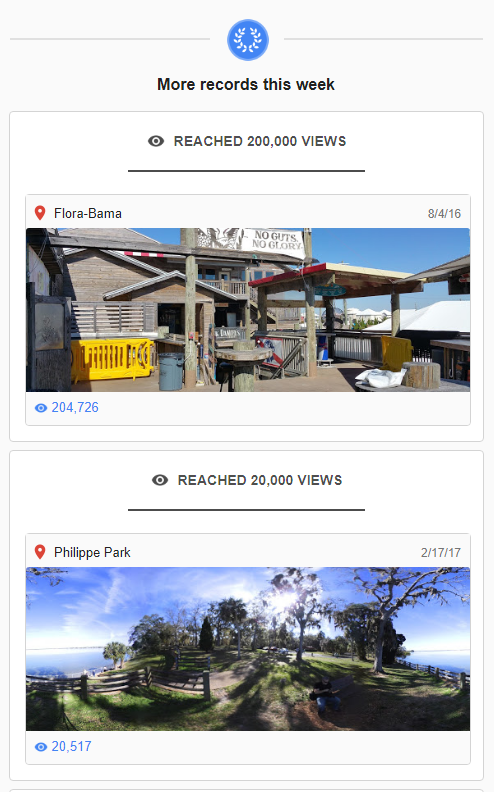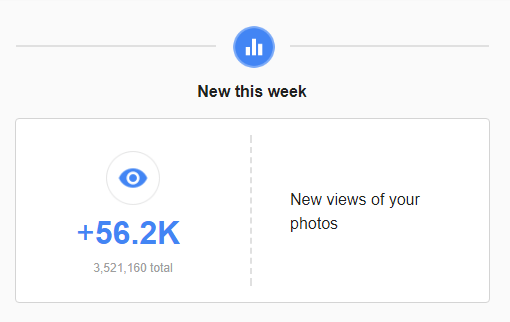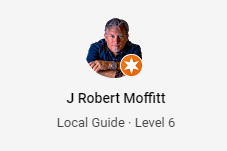 The photos below are of some of the businesses, parks and events that I have added over the last year. The numbers on the photos represent the number of people that have looked at that photo since it was uploaded. I took the picture of Johnny's Pizza in July 2016 and Chief's Creole was in June 2017. 
Some of these photos were done on my Google Pixel XL. I try to get photos of just about every establishment that I visit. As a Local Guide for Google, I feel that it helps out other people to get and ideal of what to expect out of an prospective establishment.  I mention this because of the photo quality. My phone has a very nice camera on it for a cell phone but it cannot compare to the quality of the Sony DSLR's and Professional Lighting that I use for my clients. The trick is to make them look professional but not too professional or overly polished. I can do that.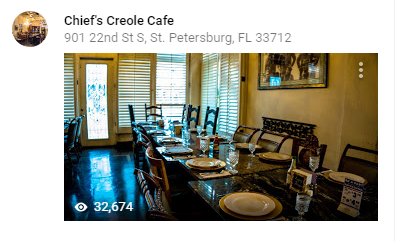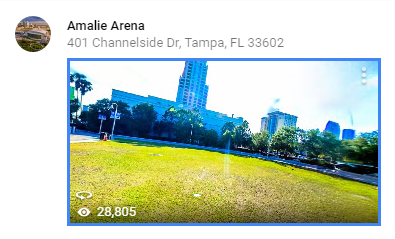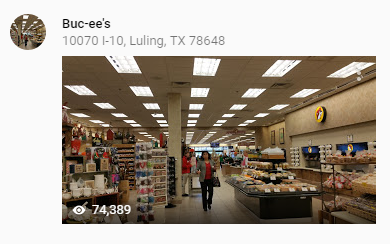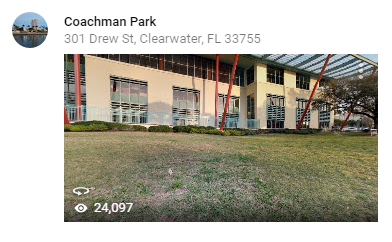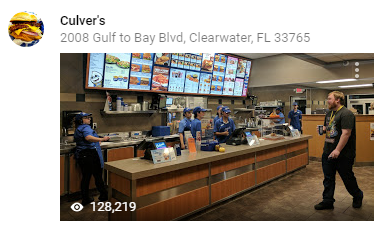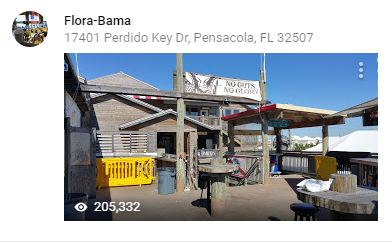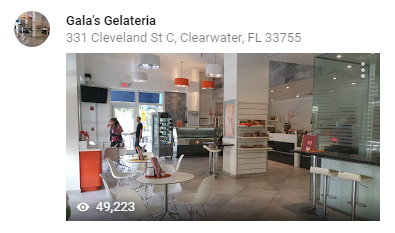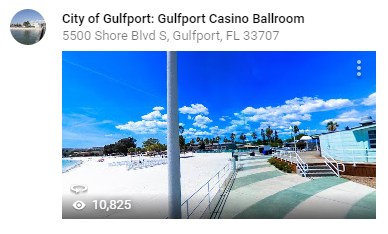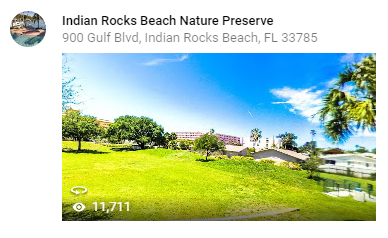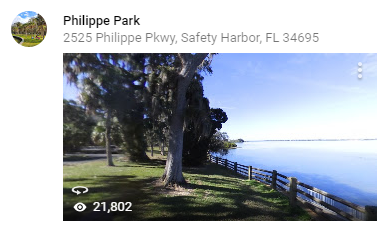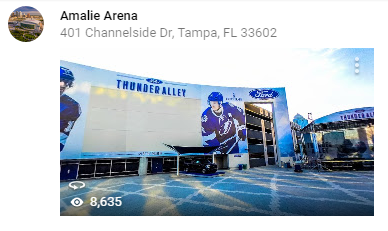 If you would like to discuss how JR MOFFITT PHOTOGRAPHY & MEDIA can help to put your business on the map just fill out the form and we will get back to you as soon as possible.
Thanks for getting in contact with me. I look forward to working with you and will be in touch as soon as possible.